We were very impressed with Audi concord.  The sales people were very knowledgeable and professional. We would like to thank, Ryan and Sean, for personally walking us through the car buying process. Can't forget Katrina for guiding us through the signing of all the paperwork. We were very undecided between a BMW 650 grand coupe and the Audi's A7. My partner had scouted out the cars a week before. He was very impressed with Audis safety features that were standard in every model. It was enough to drag me out on a Saturday morning  to go look at these cars. I've never owned an Audi before. So here's to a new adventure our Audi A7.
Stan F.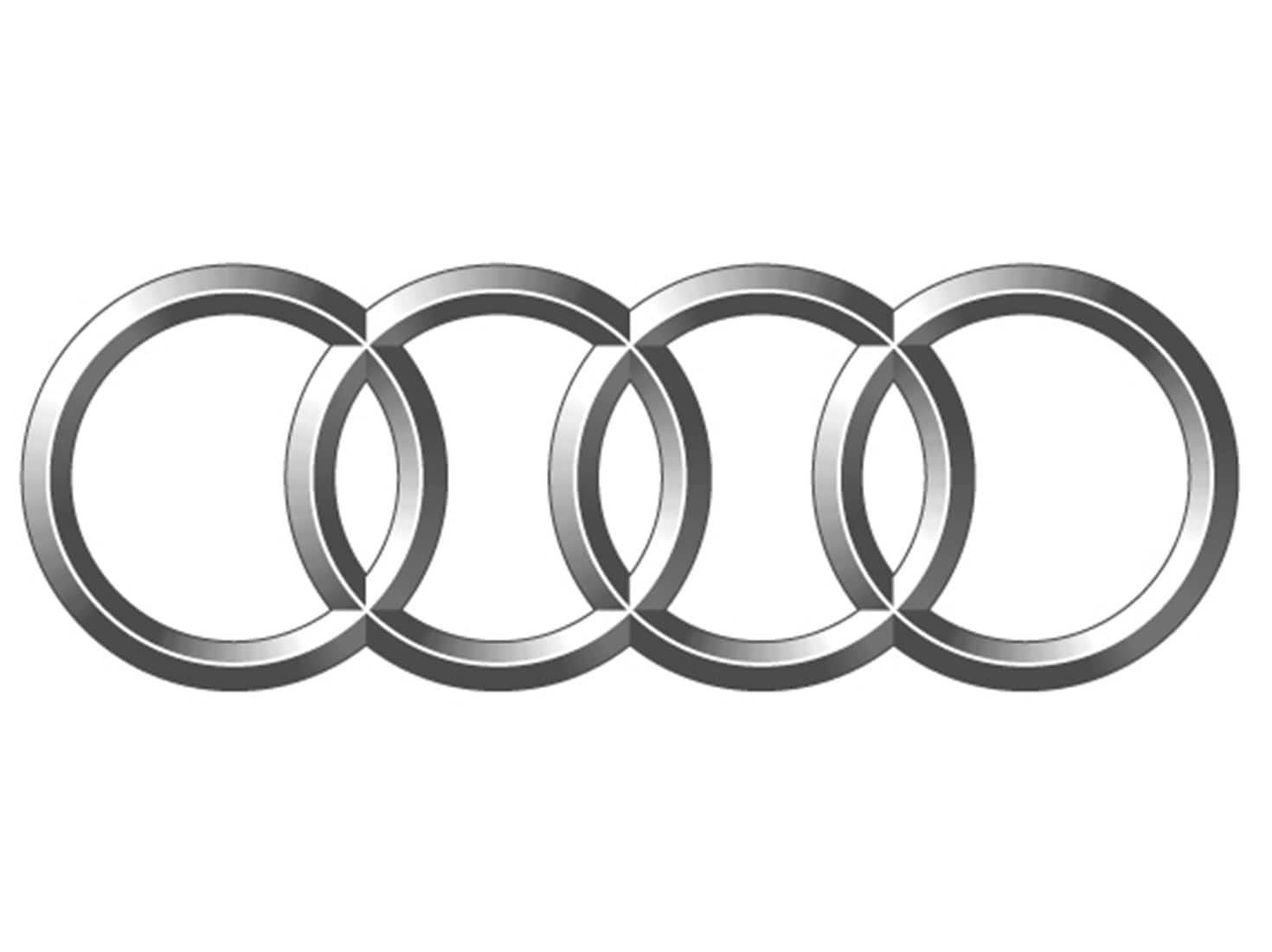 An excellent sales department took care of me yesterday in buying a new car, manned by Sergey who responded to my internet quote request and Jon who took care of the financials. Starting from my e-mail conversation, Sergey didn't hesitate to give me a full walk-out-the-door price including DMV fees, dealership and sales tax when asked, and it turned out to be fully accurate. He was quick to get an appraisal for my trade-in, gave me the keys to the car to check it out while I was waiting, got me going on the paperwork early, and then we went on a test-drive. I was in love, and headed over to the financial department. Whenever waiting throughout all this, multiple staff members were asking to offer me water or coffee with a smile, which was nice. Jon was really detailed in every piece of paperwork, explaining and handling my concerns. He didn't try to oversell me in any of the care packages, breaking down the cost of each one and explaining if and when I'd be getting value out of each one depending on my use and potential years and miles of ownership. Didn't push anything on me, didn't slip in any hidden charges making them seem like standard. Once we were done, Sergey gave me a very thorough tutorial of the car's features and helped me move my things from my old car to the new one.
Lefteris A.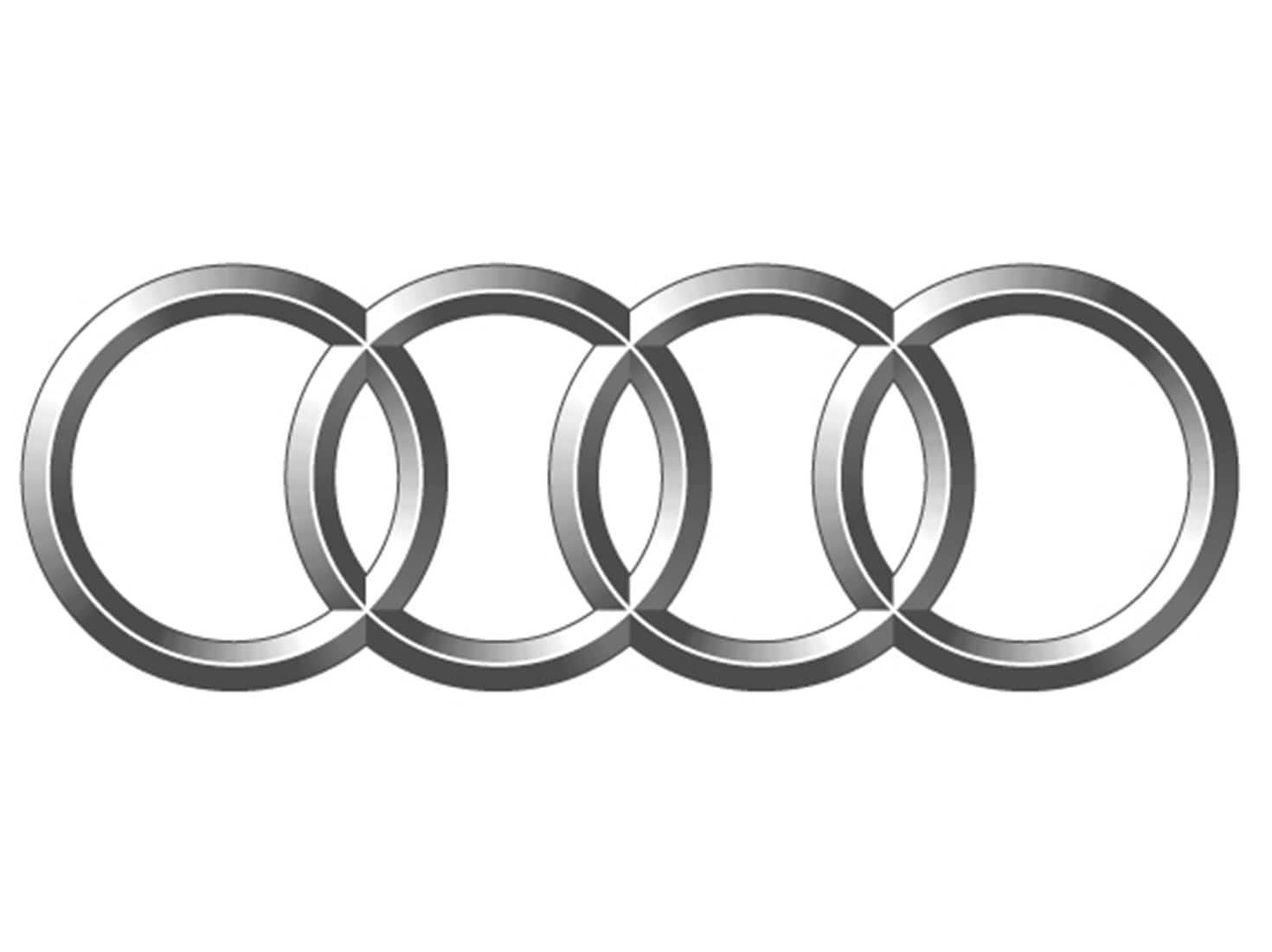 Since my mother has been in the market for a new car I've had the pleasure of visiting almost every car dealership in Concord. Audi definitely stands apart from the rest, not only do their cars look amazing but so does the rest of he dealership. The moment you step in to the dealership you notice how awesome the whole facility is.
We originally were helped by Danny, he was super nice, courteous, and informative and in no way did he make us feel pressured into buying a car. He gave us all the information we needed and showed us everything and even told us when was the best time to come back and see some of the lease returns that had not been processed yet.
When we came back they had two A3s available. We test drive both but my mother didn't bring her scooter and was really curious if she would be able to get it in the car herself. Unfortunately Danny had a scheduled appointment so we were introduced to Chris who quickly offered to take us home to see if it would fit since we didn't live that far away. The scooter fit with plenty of room to spare and we ended up picking up my gf who is also in the market for a new car (my moms first comment when driving this A3 was it would be prefect for her). Chris made the mistake of letting my mom drive back to the dealership and she made sure to test out the turbo and to use every bit of horse power available.
When we got back to the dealership the focused had changed to my gf really liking the car. So after a few more test drives she decided that she would like to buy the one that we picked her up in.
Waking up that day she had no clue that she would be buying a car, Chris really helped us with figuring out the final price and how to pay (literally walked back and forth at least 20 times and he must have gotten every possible option for us to almost cover his desk in papers) and with the addition of some Toms shoes the car was sold.
We were then introduced to Katrina who walked us through all the signing and all the additional options needed and necessary.
Considering none of us woke up that day thinking we were going to buy a car we were fortunate to have Danny, Chris, and Katrina help us and making us feel like this was one of the best car buying experiences ever.
Hopefully we will be back soon to buy another.
Blake R.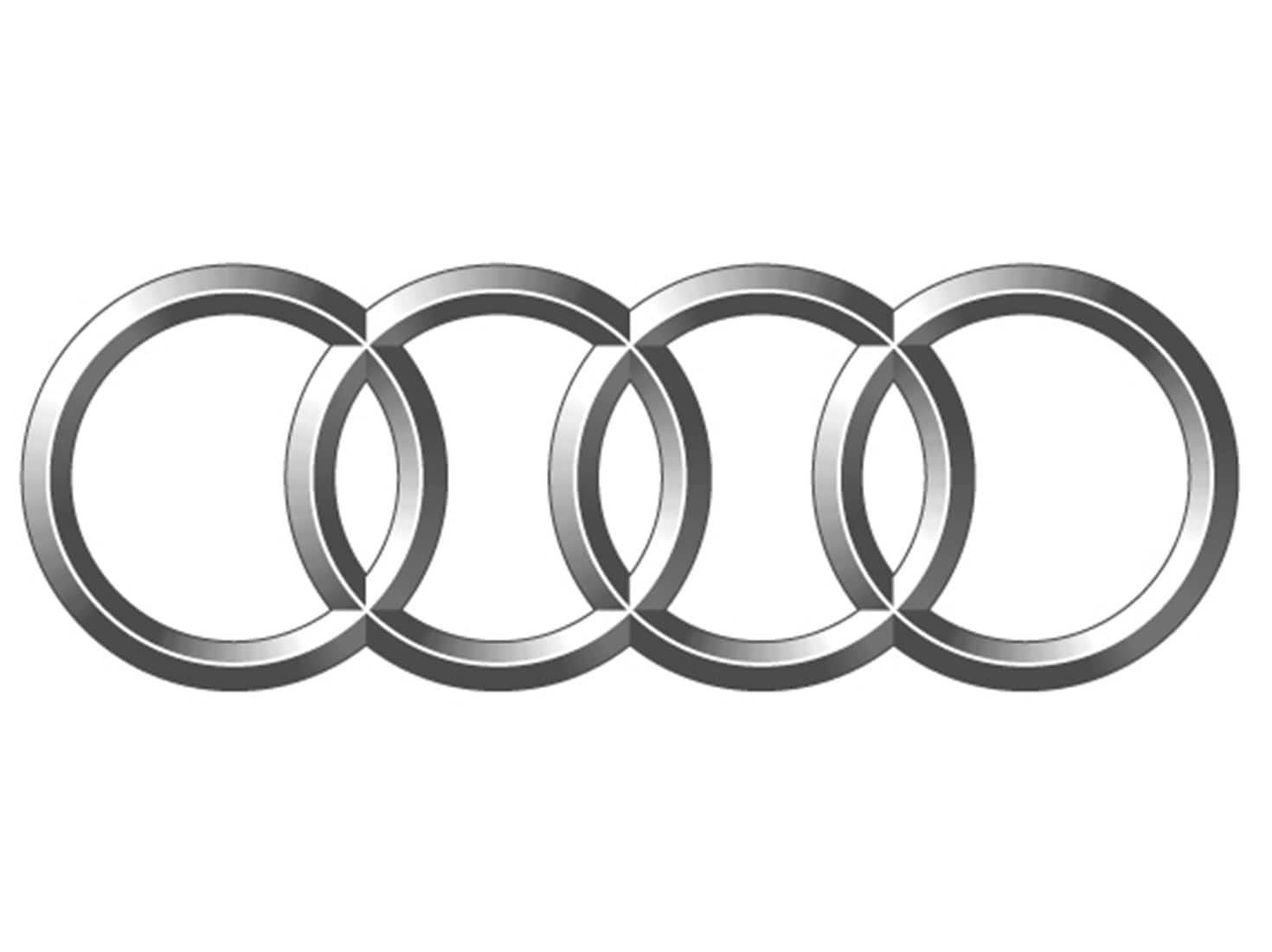 Long story on how and why we ended up here twice in the last 5 weeks. It involves a new car, which was then a not so new car and no longer worth anything at all, which meant we got to go back and get another new car! The dealership is gorgeous inside, the staff are very friendly, no pressure, and pleasant to talk to. Originally did all my dealing over email and phone calls, Evelyn was super friendly, honest, and works quickly. If you are in the market for a new/used car, and German engineering is on your list, go here!

*Side note, I believe the strength of German engineering was a factor in our surviving the old new car becoming a worthless used car! Can't beat safety and attention to detail like the Germans!
Timothy C.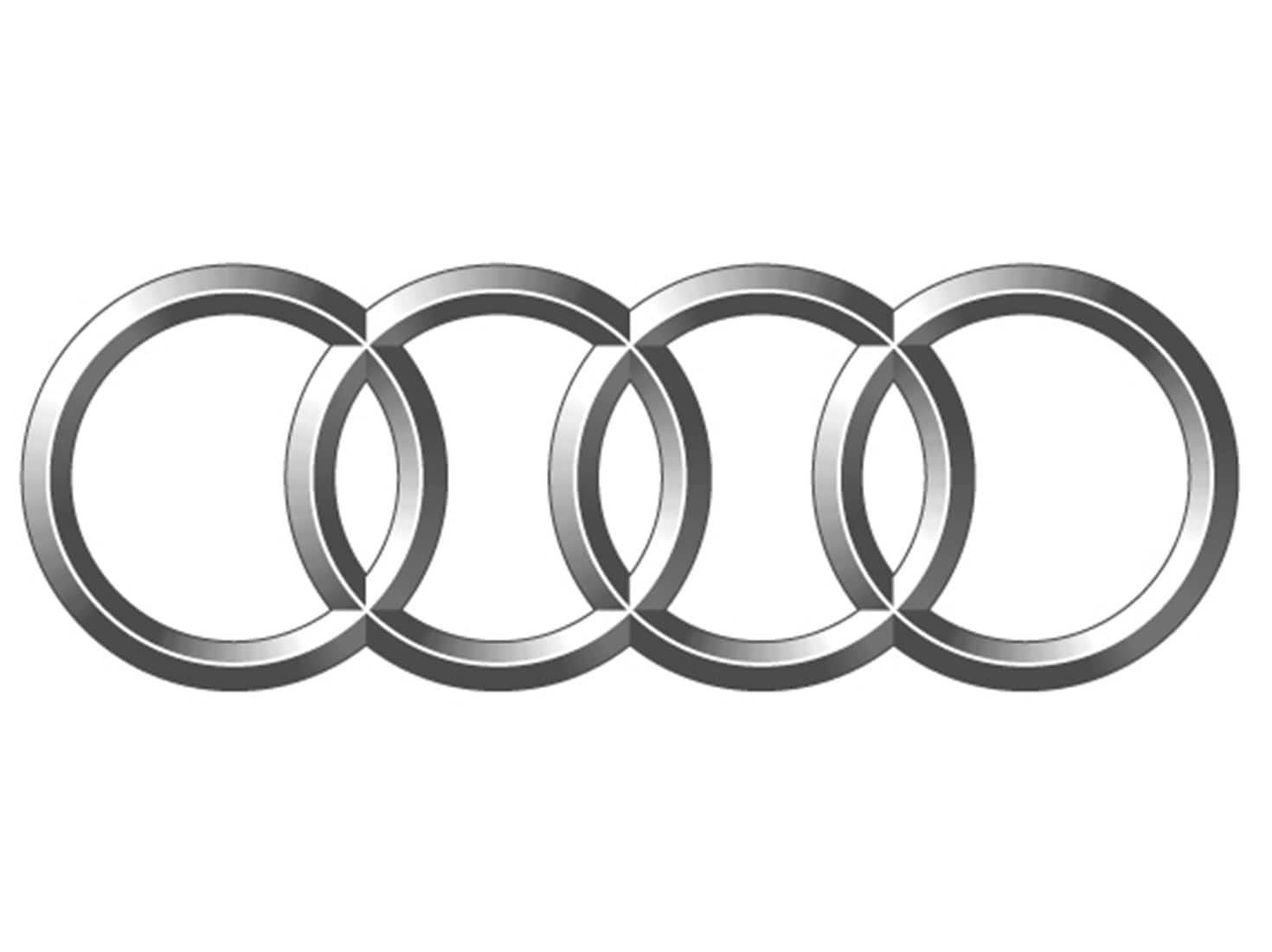 Well I have been coming here for service old and new location for 2 years now and only given a service review, well this one is for sales! What a great experience, Alex Kludt has been emailing me on and off for about a year and finally it was time to get a new s3, and trade is my currently leased s4. I, of course like most people, want a good deal and I think I shop around more than most. Alex took the time to answer my endless questions and gave me some good hard numbers, so I wasn't having to do this at the dealer and making sure this is something I could afford and do. Even though the shop was busy due to a big 4th sales weekend, Alex helped me right away and got me with Chris McIrvin in sales to have a road test and show me what the new s3 had! What a car, I'm sold, after Chris took the time to show me all the updates and new things my s4 had and didn't have, and felt very informed about the vehicle and features. During the road test he let me enjoy testing everything out and letting me listen to all aspect of the car, how it sounded, rattles, road noise and so on. We struck a deal with minor back and fourth from the managers and within 1 hour I was driving away a happy camper. No high pressure sales, no one trying to get over on you. Just good fair prices and I was able to get the s3 I wanted with all the features also! Everyone there was happy, pleasant, and had great attitudes. I will continue to refer people here for sales and service, no better audi dealership in the bay area!
Derek S.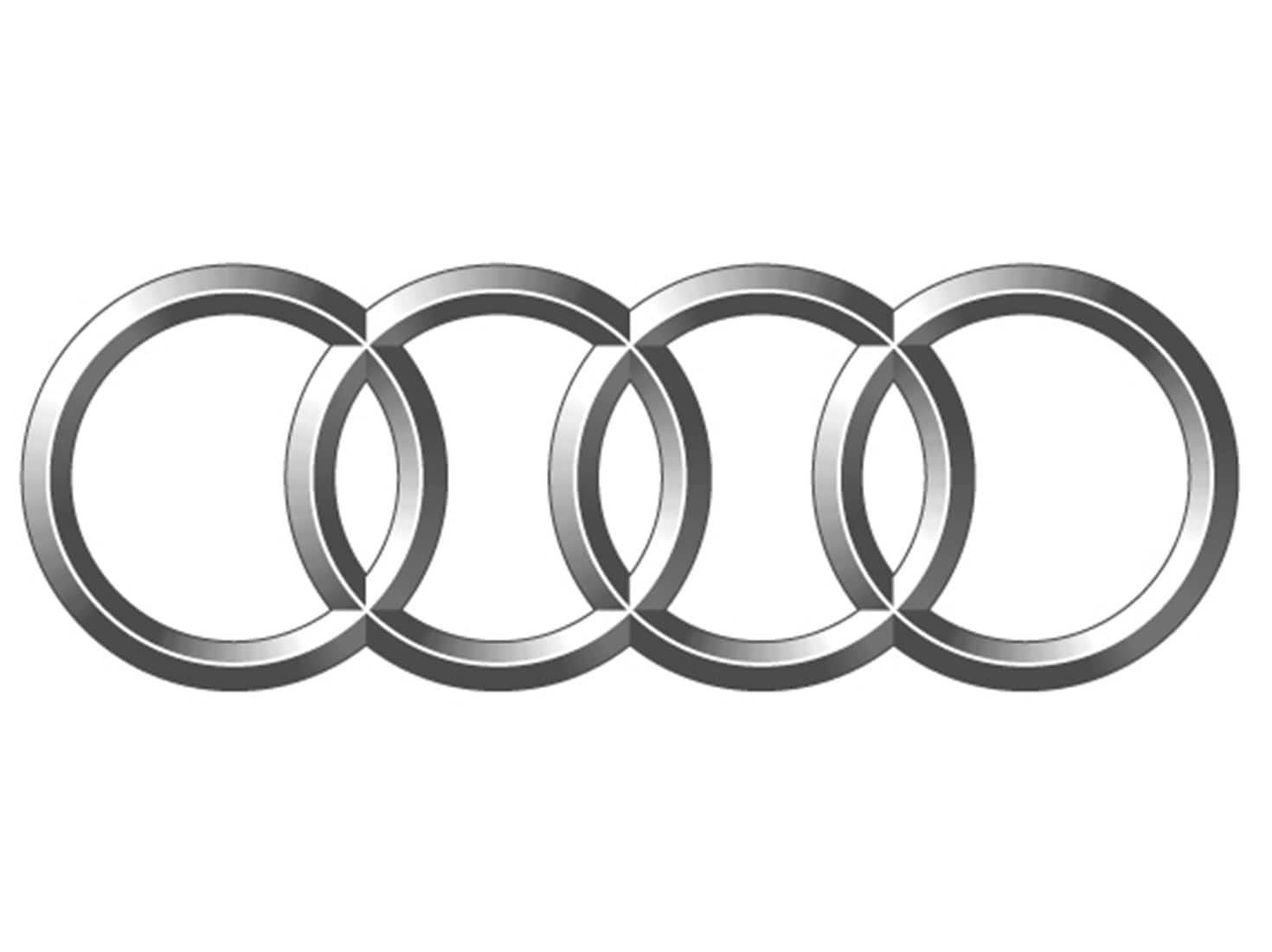 I had an extremely pleasant buying experience with Audi Concord - the most enjoyable of all the cars that i have purchased.

The entire team was extremely professional, fair and helpful. Evelynn quickly responded to my inquiries and arranged for a test drive. Sergey answered my many questions and solidified the deal. Katrina processed the paperwork quickly and efficiently. The entire process was excellent.

I would certainly buy another car from Audi Concord when the time comes. Highly recommend this dealership!
Karen C.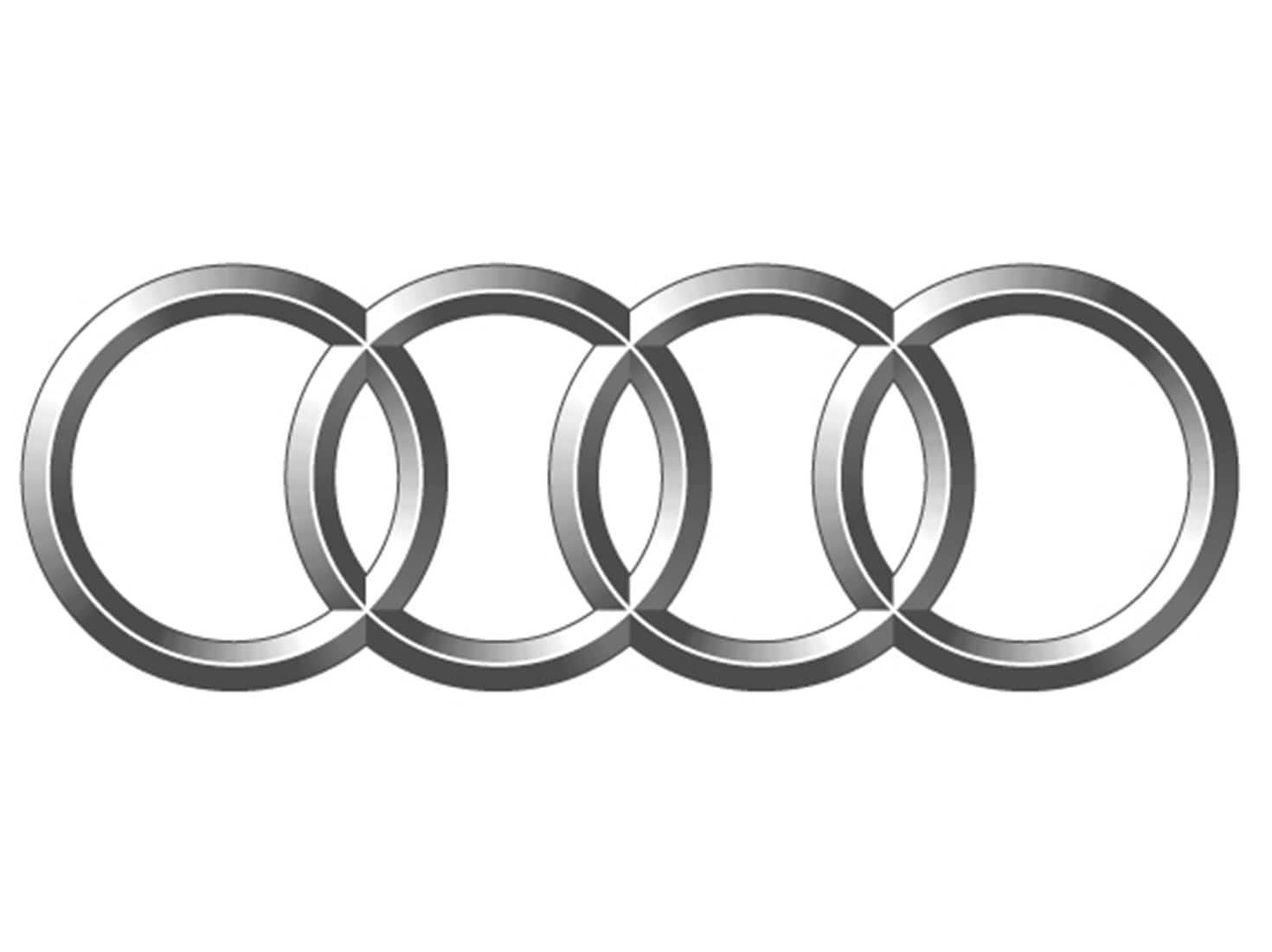 I was hesitant to buy a second Audi, after having a not-so-great series of experiences at another dealer years ago. I ran a search for what I was looking for and a used a4 with all the options I wanted was at this dealer.
After submitting a message to the internet dept, Mike Kim responded back almost immediately to go over the details of the car - NO pressure, just thorough facts and honest customer service. I drove out to the dealer that day and after a quick and painless process, I drove away with my dream car.
EVERYONE at this dealer was very friendly to me, my husband and my 2 young kids. There was a kids area for them to play in which was a big plus. After the purchase, Mike went over how everything worked with me in detail, and even took a call from me the day after to answer more questions about how things worked. He was very courteous, knowledgeable and helpful throughout the process.
I'm SO grateful I decided to give Audi another shot - because this was SUCH a great experience. Love the Concord Audi dealership, LOVE my new car and I'm confident I'll be taken care of when I return.
5++ stars.
Shannon C.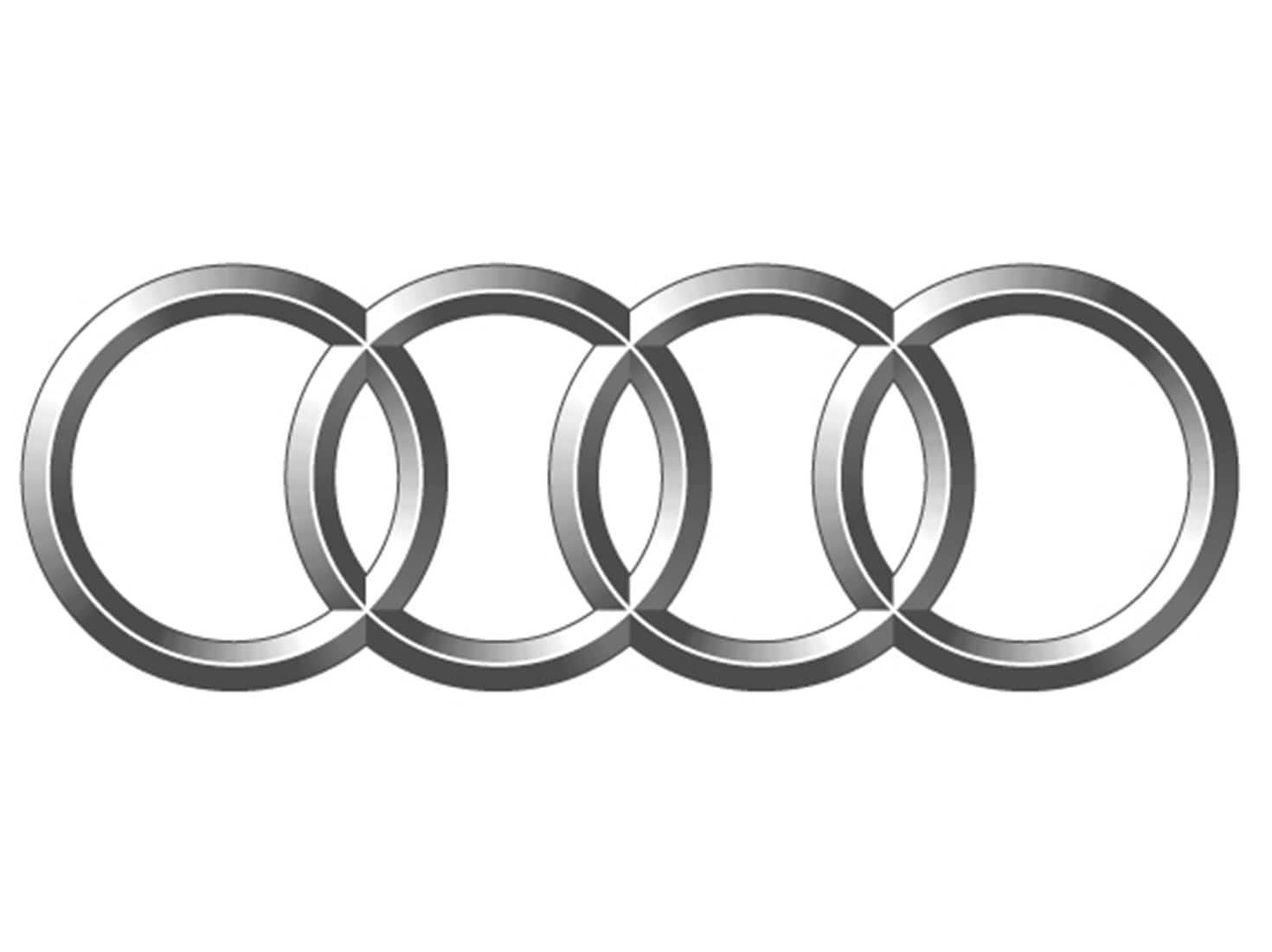 What a great experience!  Kaye De Costa is THE salesperson of the year for us!  We leased a new A4 for our daughter and literally got the BEST customer service EVER!  She is warm, friendly, helpful but not at all pushy or 'in your face'.  Kaye really listens to what the customer needs and wants, and her follow up skills are top notch!  If you want and Audi, I highly recommend Kaye (call and make an appointment so that you are sure to get her) - it will be the best car-buying experience of your life!  Thanks Audi Concord for your professional team, especially Kaye - she's a true rockstar!
Jennifer K.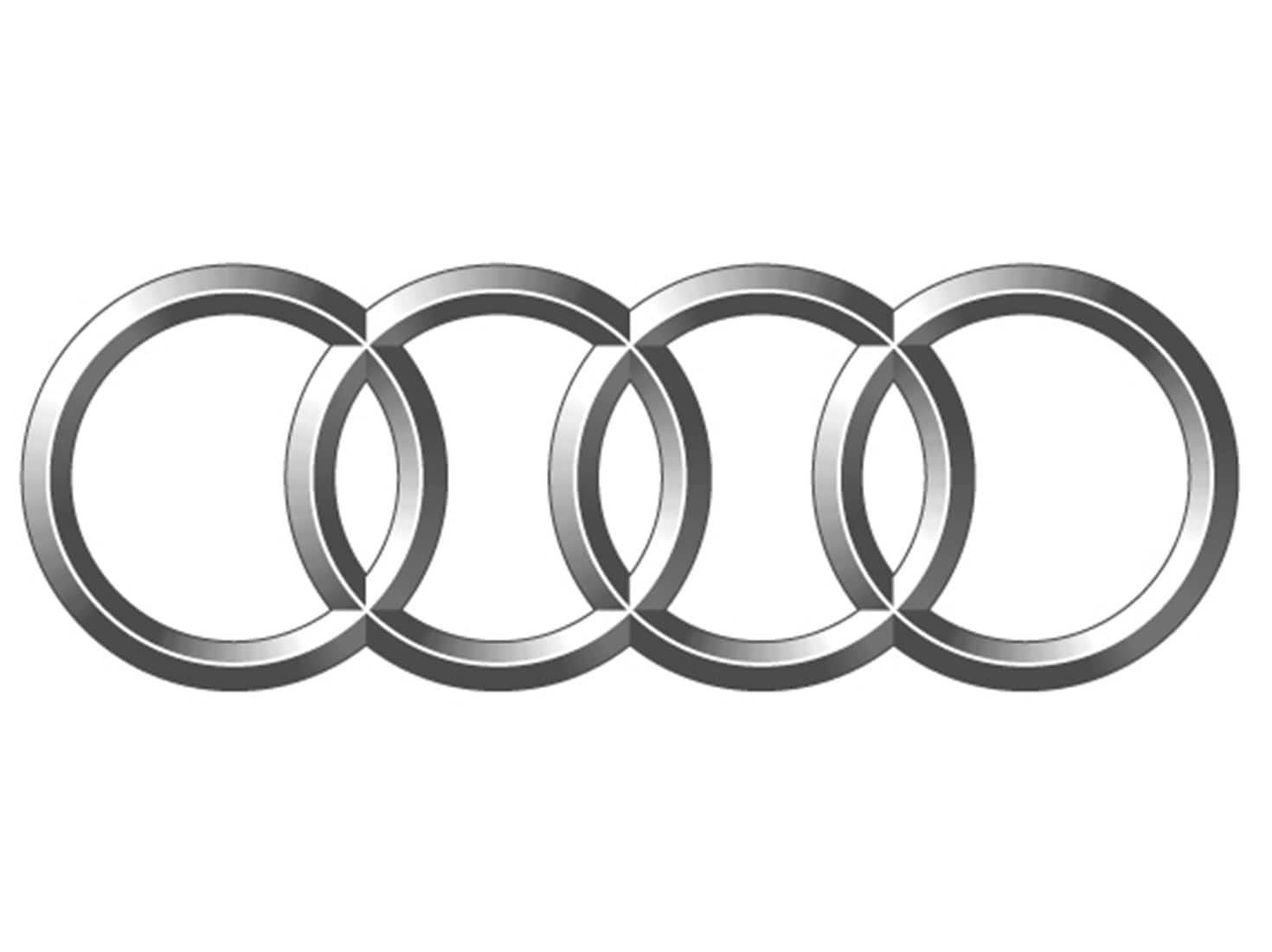 Well- the last time i bought a car from these guys I had such a great time, I stayed in touch.  Basically, their service department (go Larry!) is so wonderful that it was not terrible to to have to get service.  And then all the cool sales people would say hi!

Worked with Justin this time - bought a car basically over email and was in and out with a great price on the exact car I wanted (hello Q7) and was out the door in under 90 mis.  

This team is what every dealership wishes they had.  Plus, the new space is beautiful.

I have more than brand loyalty to Audi, I have Audi of Concord loyalty!!
Christena R.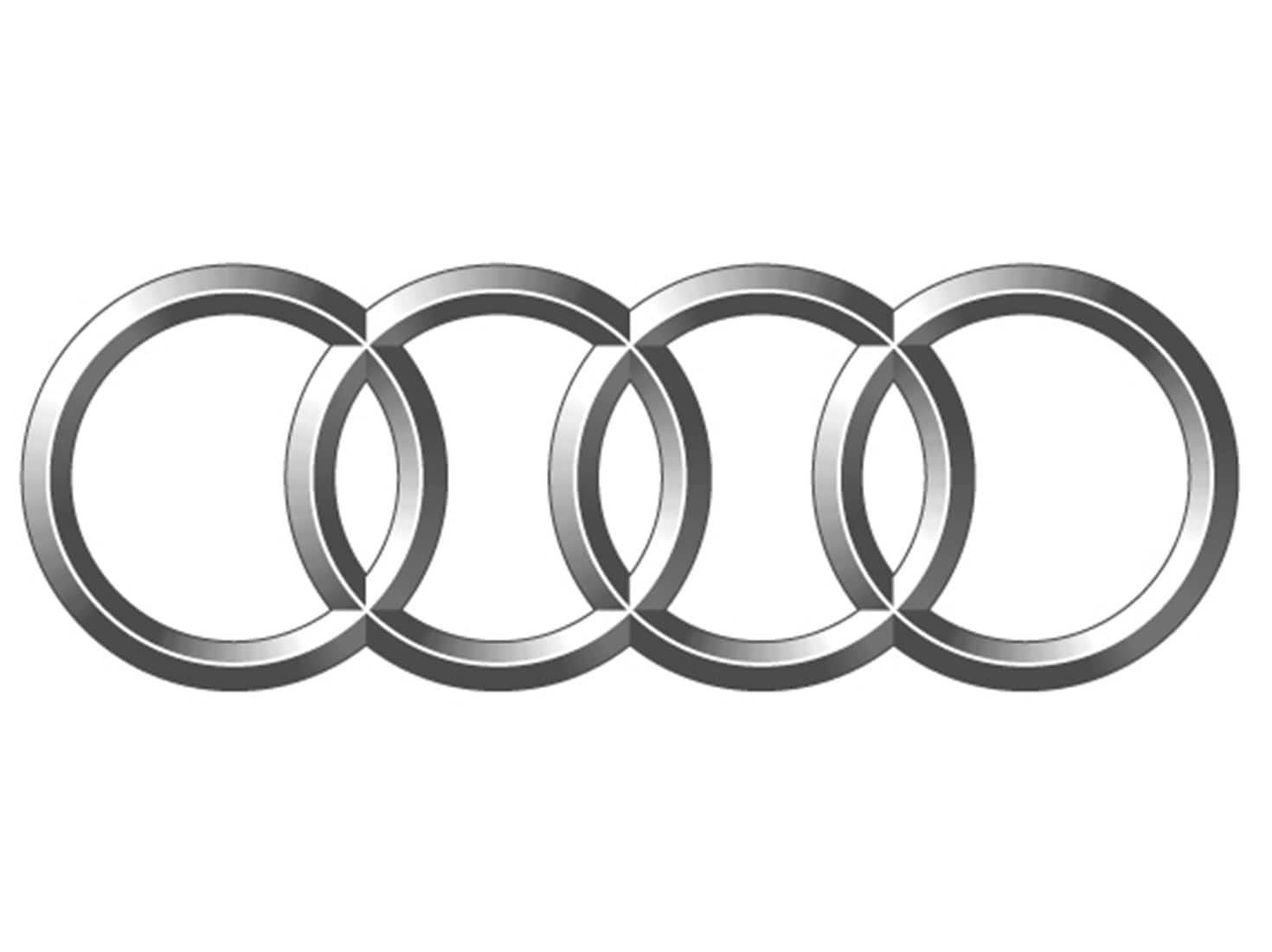 Oh my gosh these people! Where in the world do they get their customer service skills from, I mean, these guys are amazing! Who is the head or director of Audi Concord I want to know because whoever you are, you have done an amazing job steering this particular Concord Audi branch in the right direction!
Audi Concord and Audi Livermore is like night and day. If you are thinking about going to Livermore Audi I would recommend Concord instead as we have interacted with both! We were floored, and am not exaggerating here, we were jolly floored by the service we were provided at Audi Concord.
No pushy salesmen tactics I mean, it would be so not good to even use the term 'car salesmen' here. All the sales guys here are Rockstars! Our questions were promptly answered and we were given a delightful tour of an SUV we really liked but waiting for the 2016 model.
Audi is class and these guys take it to a whole another level. Their service is royal (pushy service does not exist in their dictionary is how we felt) and the people working here - every single person right from the front office to the car Rockstars (salesmen) to the manager were so nice, professional and friendly.
You guys should seriously consider launching an institute that teaches businesses how to provide professional and friendly customer service as some businesses seriously lack those skills and are so caught up in just gobbling money from the customers with no regard to service.
We are definitely coming back when the 2016 model is out. Please don't change Audi keep being what you are ie., the BEST!
Sun B.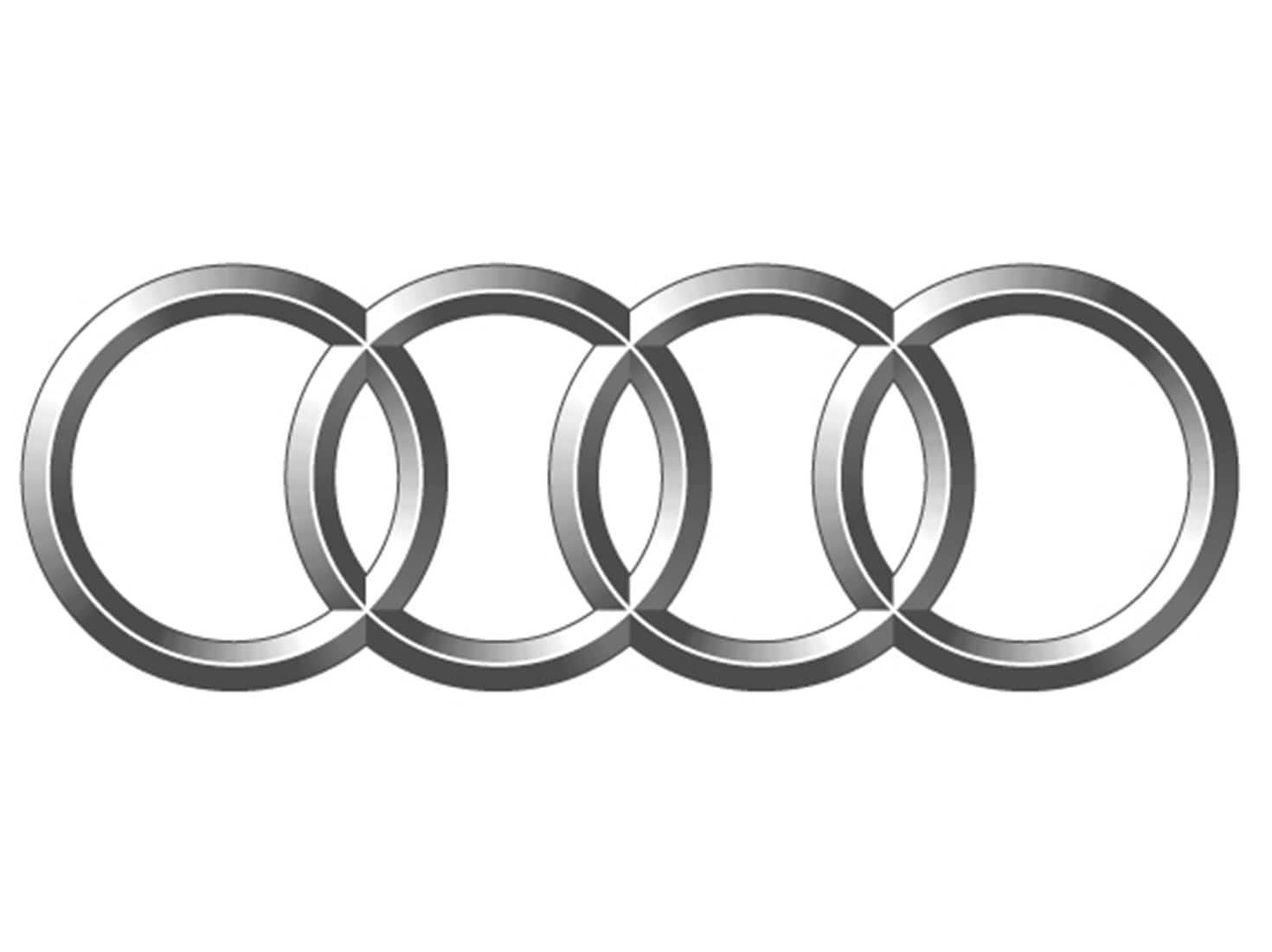 Let me start by saying, my husband and I are now on our FOURTH Audi, thanks to the team at Audi of Concord...
I went in by myself yesterday morning to bring my A3 in for maintenance (great service team as well!) and ended up falling in love with a 2013 Allroad Prestige edition that they had on the lot. I was introduced to A.C. and we took the car out for a testdrive while I waited. A.C. was very personable and made me feel very at ease-- no pressure, just facts and fun info on the car as we drove. When we returned to lot, he set me up with another staff member to look over options for the Allroad in my area- I ended up leaving with some great info on price points, styles, comparisons etc.
When my husband arrived home, he too wanted to go check out the Allroad, so we headed over and met up with A.C. once again.  Well, needless to say, we ended up driving it off the lot the same night!  The car of our dreams, and thanks to the team at Audi of Concord for making it happen.  We are absolutely thrilled with the service and the car.
Special thanks to A.C for his patience with our decision making, and the rest of the staff on duty that helped us last yesterday and last night, Mike, Eddie & Katrina- you guys were all fantastic,
Highly recommend Audi of Concord!
 Beth F.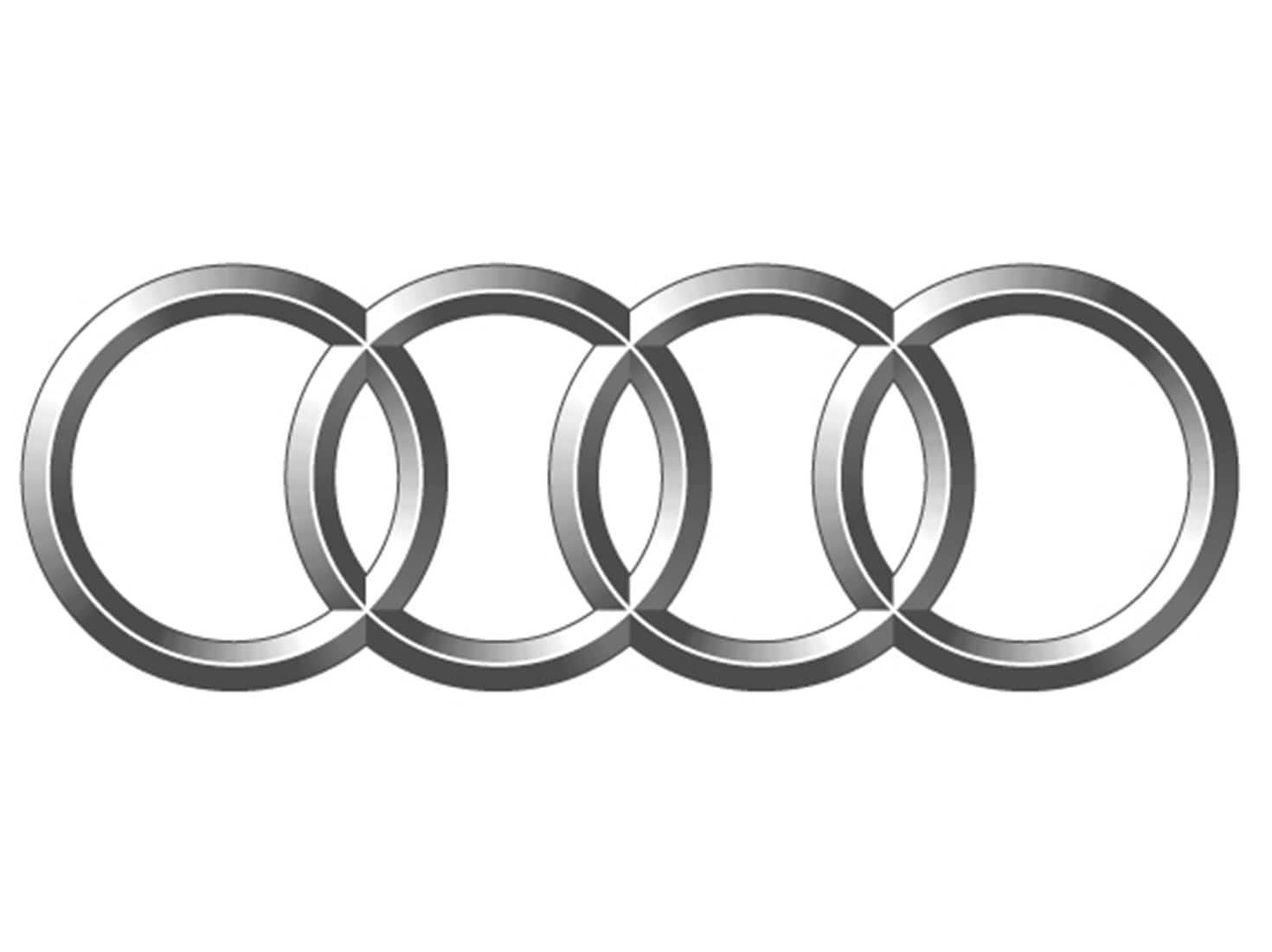 This review is for the service center and not the sales department (didn't buy an Audi from here).

This is one of the NICEST and most PROFESSIONAL Audi dealer in California. Reasons:
1). Ease of appointment
Go to their website, register, select the appointment date and done. You will receive a confirmation email, with links to Google Calendar so you can add it to your PC/Mac/Android/IOS.
2). Courteous
I dealt with Michael Allen and he is not only very polite and professional, but kept me up to date on the status of my car, especially when the mechanic found something on my tire. Very attentive.
3). Facilities
The facilities are clean and they have FREE Keurig coffee machine. The waiting room is small, but across the street there are tons of restaurant and a Fry's Electronics, which you can spend 1-2 hours easily (I am a geek).
Kudos to Audit Concord and their Service Department team!
Chuckie C.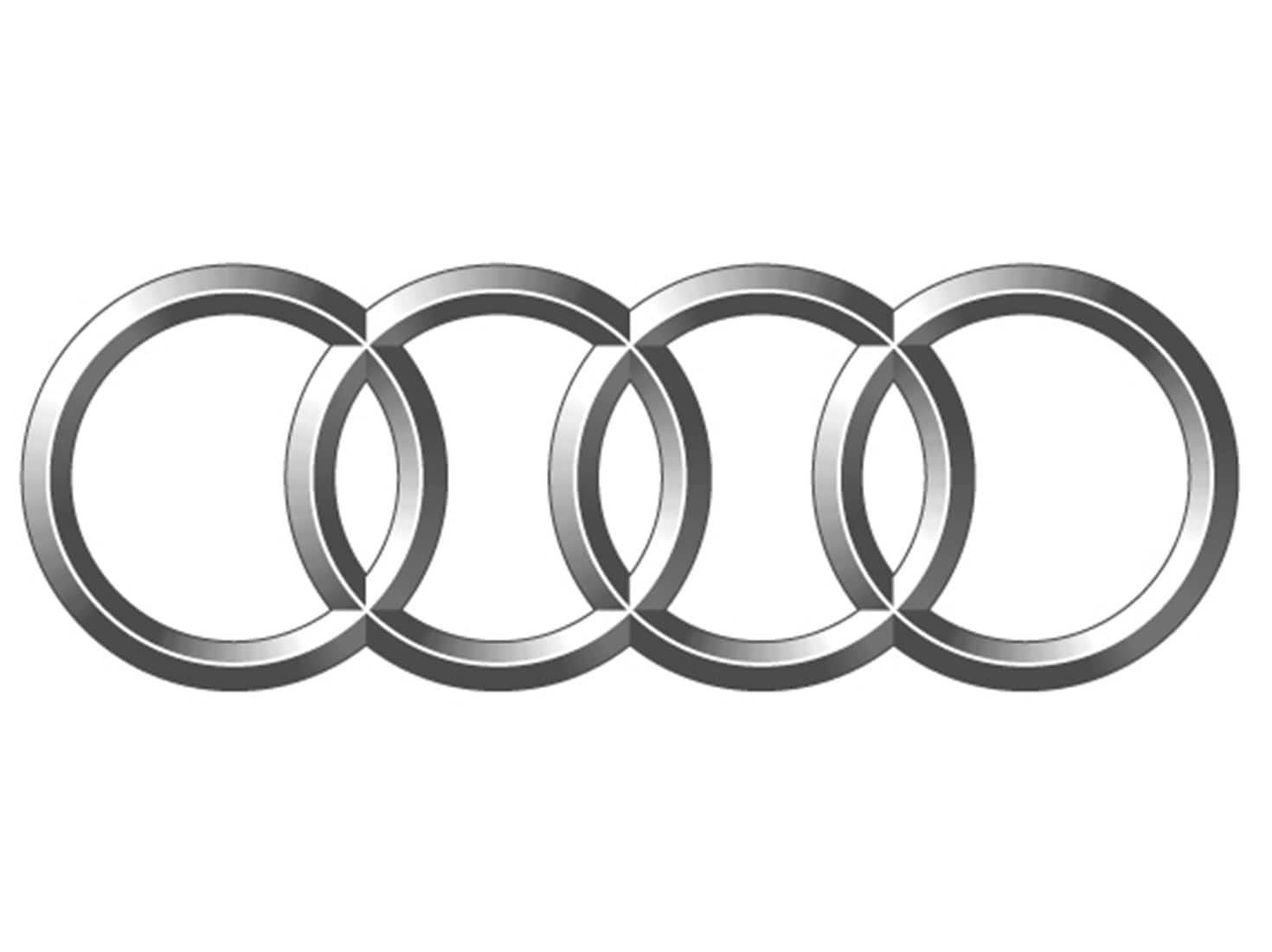 I purchased a slightly used Q5 from here a few months back.  The Salesman Douglass was friendly, and laid back.  He didn't try any of the silly "buy now" games other car salesman play.  The floor manager was very reasonable regarding negotiating a deal for the sale of their car, and also my trade in.  It was smooth, friendly, no pressure, no games.
They even gave me extra time to get the title from my previously leased car, and still honored the trade-in value for it, even thought the grace period expired.
Since the purchase, they have been helpful with any issues I've had (such as not being able to find the car jack).
The service team is amazing as well.  Larry has handled my scheduled maintenance so far.  He's very efficient and professional.  He goes out of his way to make sure my time is not wasted.  They also have loaner cars to drive so you don't have to sit around waiting for your car all day long. I drive 30 minutes past the East-Bay dealerships to bring my car here, because of the great customer service I receive.
I will definitely be back for service, and to purchase another Audi here in the future.

KJ C.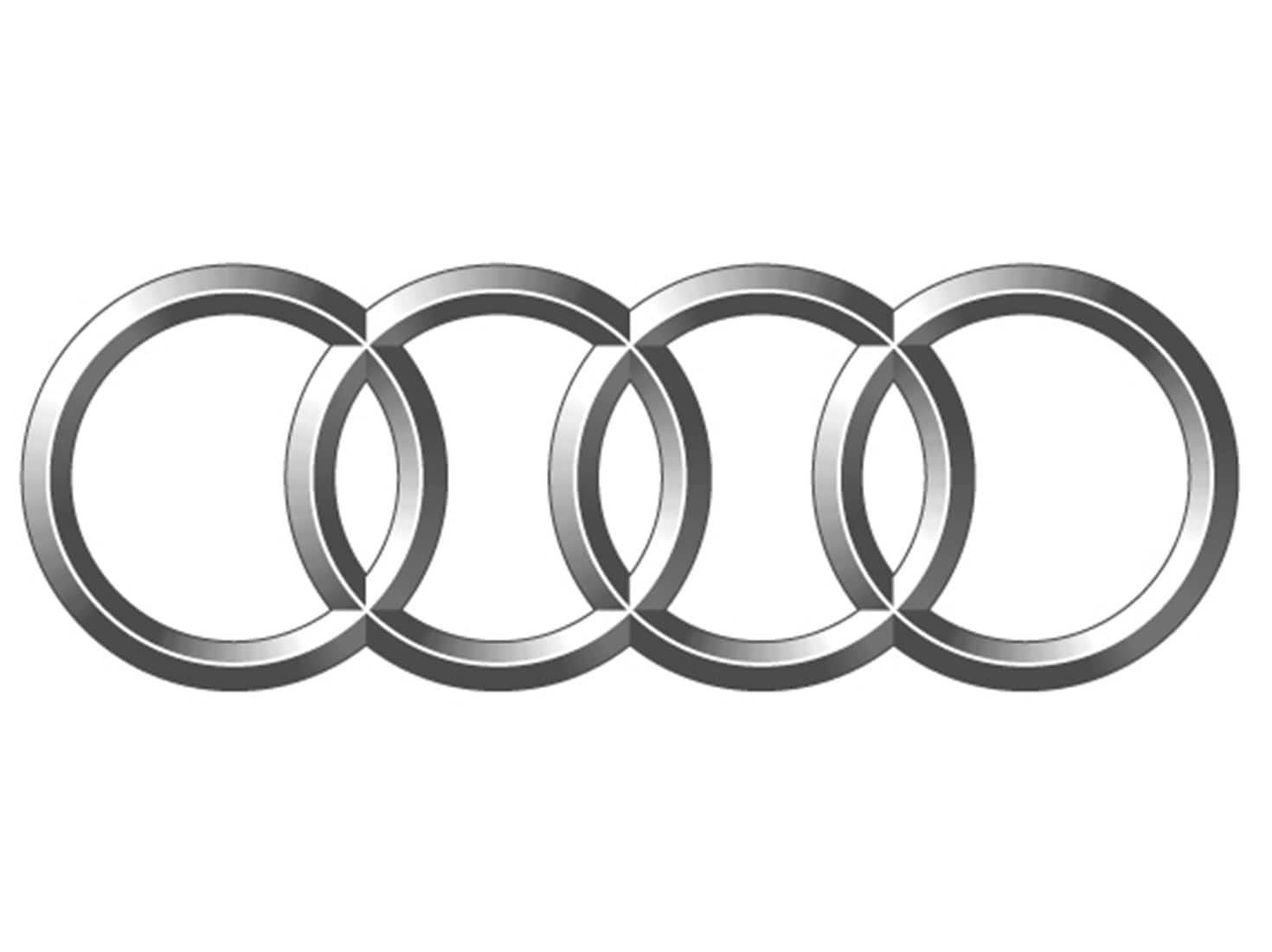 I went into the dealership wanting to trade in my 2011 S5 and was thinking about the TT RS, but after talking to the salesman (Alex) and looking at the back seat, I could not get my 7 year ole in and decided to test drive a S5 convertible.  Needless to say after a painless 3 hours I drove off in the car.  The whole team works together to make the car buying process easy and relaxed.
They are also reasonable and fair, honest and not high pressure.  The service department simply rocks.  If you are in the market for an Audi, look no further than this dealership.

Tim L.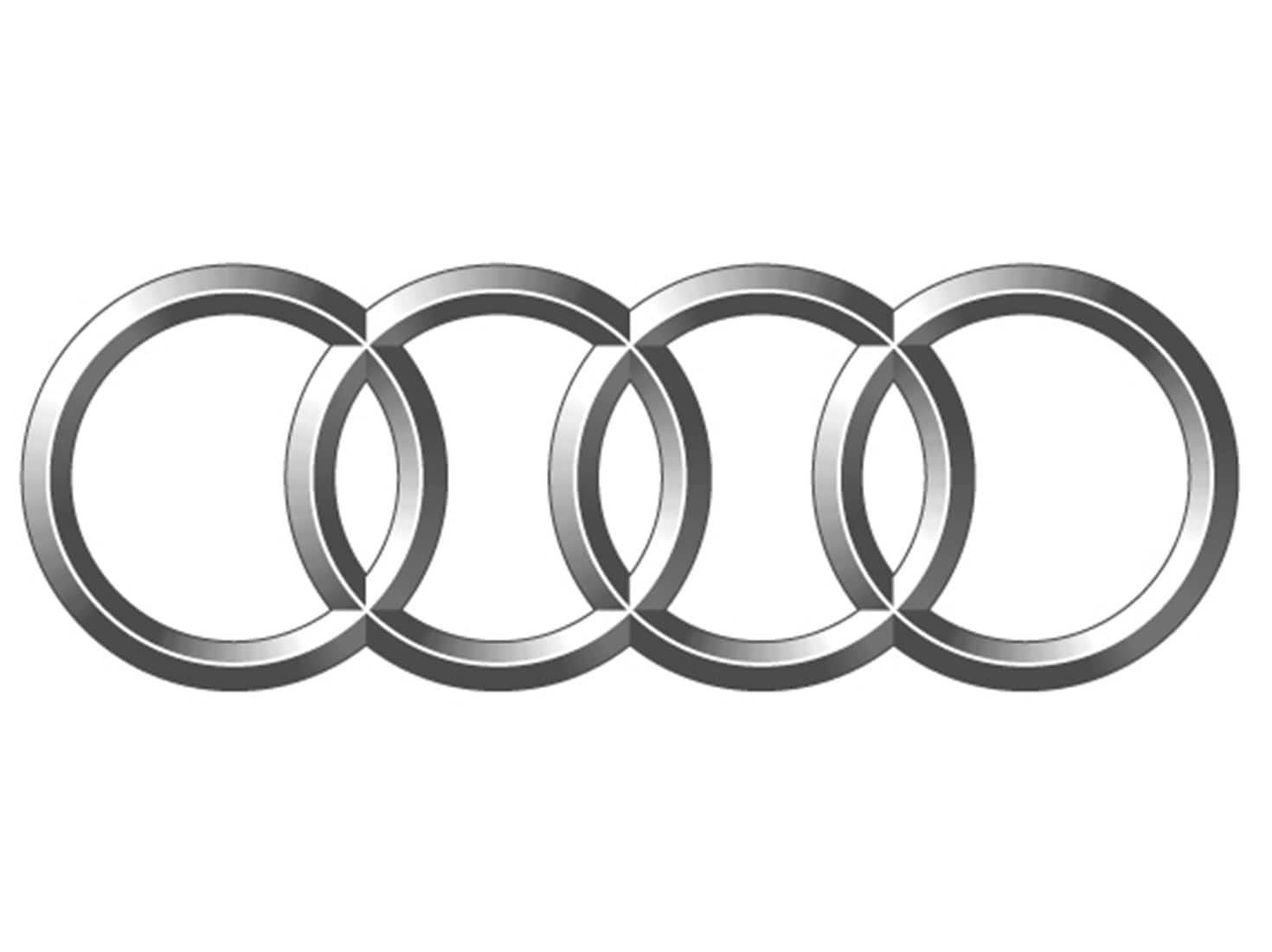 I am OBSESSED with this store and the top-tier service it delivers.  Ask for the knowledgeable and passionate SEAN ZAKI upon arrival.
The receptionist/dealership sweetheart CAROL is an absolute star and was so helpful on the phone when I set up my appointment to visit.  When I walked in, the sales managers TIM and MIKE LOFANO made sure to introduce themselves to me and made me feel at ease.  Looking around, I noticed all the customers were enjoing themselves and were so excited for their new Audi!!  
SEAN knows the inventory and the product so well that it made the selection process enjoyable. He also gave me a hell of a test drive that really showed off the car. Negotiating the deal was simple and nonsense free and and got me into my new car much faster than I expected.  I love my new car and will definitely come back for my next purchase. If you want the same experience I had don't forget to ask for SEAN ZAKI.
Drew D.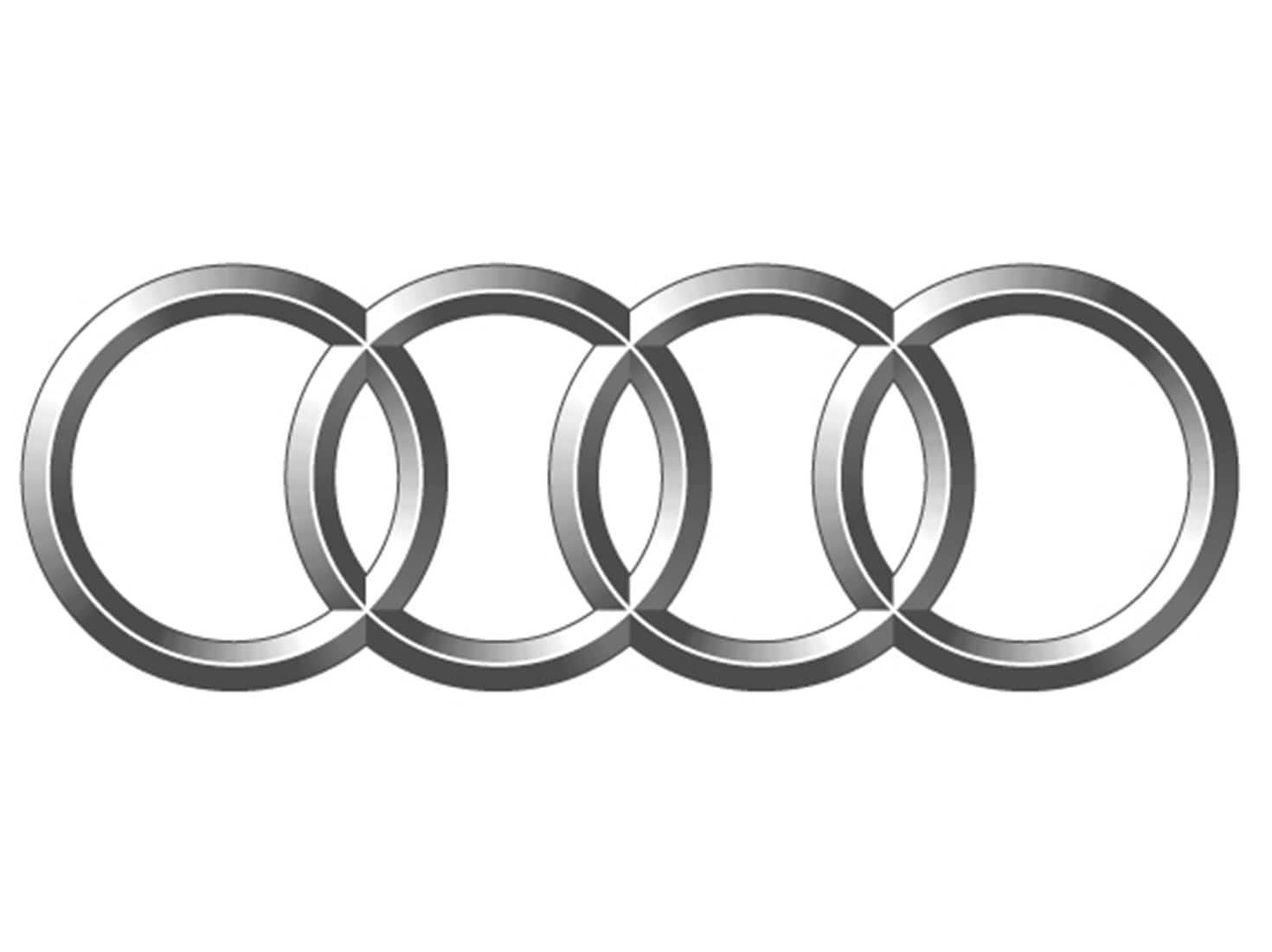 This review covers the car purchasing experience at Audi Concord. I don't have any experience with their service department.

I had a pretty clear idea what car I wanted and made my decision long before I even stepped into the dealership. My only requirements were a no-hassle experience getting my order in, straightforward pricing and Euro delivery. I previously purchased an Audi from Sonnen in Marin and wasn't really satisfied with the experience, so I checked forums and read reviews for alternatives. This eventually led me to Audi Concord.

My order was a bit complicated in that it involved a limited model that wasn't available yet at the time, so I already expected to deal with waiting lists and potential mark-ups. When I called up Audi Concord, they highlighted the fact that they don't charge mark-ups and only required a modest deposit to ensure a spot on the waiting list. This pretty much sold me.

I worked exclusively with Alex from reserving the order to finally taking delivery six months later. He kept me apprised of updates and made the whole process very transparent. At no point I felt I was being stalled, misled or promised something they could not deliver on.

I will certainly be back for my next Audi.
Andre B.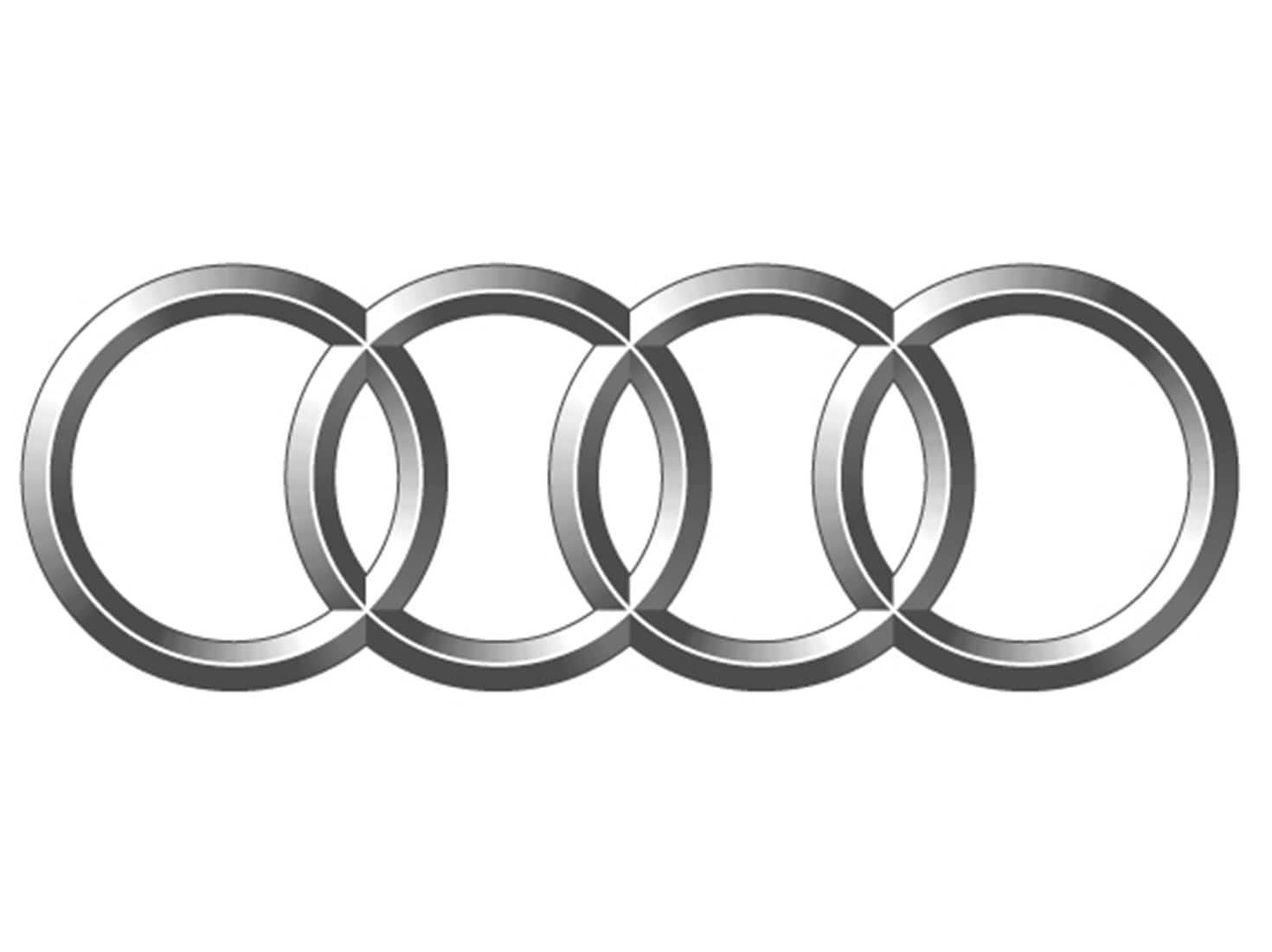 This is flat out the best dealership I've ever worked with in my nearly 25 years of buying, selling and servicing my cars.  I walked on their lot in search of a certified pre-owned A3, after having less than pleasant experiences at two other Audi dealers in the area.  I proceeded to have a wonderful test drive and "car guy" talk with Alex Kludt.  His knowledge of the Audi brand and the A3 model was impressive to say the least.  Never was their any pressure, and the experience can be described in no other way but FUN!
I didn't end up buying from them, as I was looking for a very specific vehicle.  I ended up finding it Sonnen Audi in Marin a few weeks later.  That experience was far from pleasurable, and I found myself wishing the whole time I could be dealing with Concord Audi instead.  When I later informed Alex that we bought at another dealer, he was genuinely excited for us, welcoming us to the Audi family and letting me know that he was always there for me if I had any questions.  This from a car salesmen?  I was blown away.
And just today I had an experience with the parts department that blew me away again, and motivated me to write this review.  I called in looking for some touch up paint for the road rash on the hood.  Which, by the way, Sonnen promised they would repair before delivery, but never did.  We just wanted to get the heck out of there so we didn't hold them to it.
I spoke with a gentleman named Yoni (with zero time on hold) who regretfully informed me it needed to be ordered and would take over two weeks to come in.  He then gave me the color code and the contact info for an auto parts store nearby who could custom mix the paint in 10 minutes.  I called the shop, but they were not able to work with the color code for some reason.  I called Yoni back on the direct line he gave me to double check the code, got his voicemail, and before I could leave a message, he was calling me back using his caller ID.  He ended up calling the shop directly and worked out the color code.  The paint is now waiting for me to pick up as I write this.
I have not yet given this dealership a penny for any type of business and they are bending over backwards like I have been a lifetime customer.  Amazing in any business, let alone the car business.
Nathan H.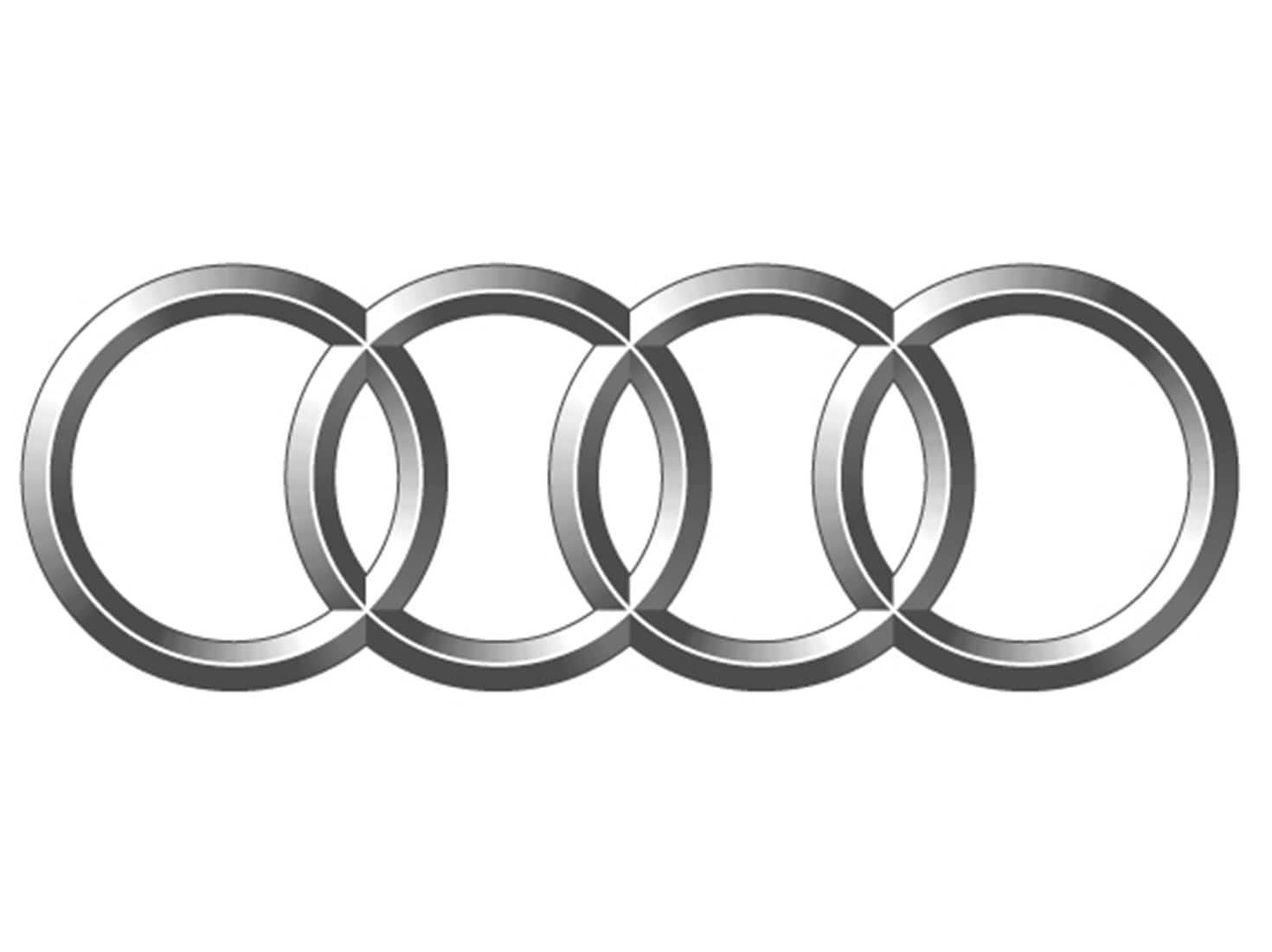 After receiving poor customer service at Royal Auto Group in San Francisco, I decided to make the trek east to Audi of Concord. And boy was I happy I did. A world of difference from Royal.
I was greeted the moment I walked in the lot. I was promised a no pressure type atmosphere and that we could go at a pace I was comfortable with. All of the folks there were friendly, service oriented, and helped me easily transition to my brand new Audi A3.
From getting a fair price for my trade in to getting a good deal on my new Audi, they explained the numbers and were transparent. Because of this, we were able to strike a deal fairly quickly.
Tom helped me out and although I knew what I wanted, he helped get me through the process painlessly. I was in and out of there in about 2 hours.
Way to go Concord Audi, you earned my business today, and probably again 36 months from now.
Christopher D.